Leslie Blair Graham, Admin Assistant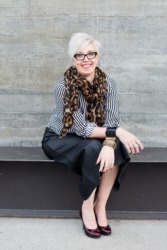 Leslie is a gal Friday with a long real estate career. She has been on all sides of the transaction from a simple Receptionist at Re/Max to Sellers Agent with Preimere Property Group based in Oregon, Buyer Agent at Coldwell Banker and now Transaction Coordinator with Next Phase Realty.
She loves supporting the woman in her office because care for clients is the #1 goal.